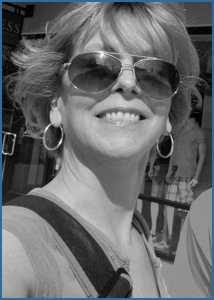 I bring an extensive amount of creative knowledge to my role as a Graphic Designer. My career has focused on the innovations in collateral design and brand development.  As the tools of the graphic design trade have migrated to some of the most advanced platforms, I have embraced each new resource with excitement and an aptitude for artistic excellence. 
After a fulfilling career as an independent business owner, I have ventured into the public domain and charged ahead taking the helm of Creative Director at Laffey Real Estate.  With more than three decades of business and industry know-how, I bring a vast knowledge of creative design, art direction, marketing, and corporate branding skills to every project.  These experiences stem from a wide client base including physicians, real estate firms and developers, attorneys, pharmacists, non-profit organizations, financial institutions, retailers and manufacturers.  Each industry group poses its own set of challenges and styles. These past experiences have provided me with an even greater understanding of design.
I received a BFA in Graphic Design from The School of Visual Arts, New York, and an AAS in Graphic Arts at SUNY Farmingdale College.
Born and raised in New York, I reside in Cold Spring Harbor with my husband of 38 years and have two terrific adult kids.